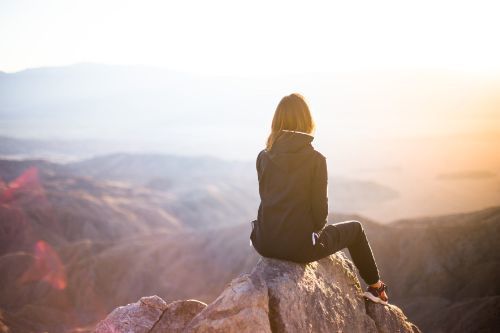 In order to put your best foot forward to make the world a better place, you first need to be feeling your best. Consider this—a full gas tank will take you further than a half-empty tank, right? The same goes for your metaphorical "gas tank." If you're feeling better mentally, you have further to give and can spread that love further. If you aren't feeling your best, it's much harder. There's no doubt that times have been hard in the past few years, and we could all use a reminder to focus on our mental health. Check out these tips below to help put yourself first for your overall well-being. 
Take the Time You Need
Not everybody can afford to take time off or escape for a bit when they need it. There are small ways you can escape if you aren't able to take a few minutes. Consider learning meditation, which can be done quickly anywhere. Take a hot shower or bath. Sit in silence for five minutes. Whatever you can do to keep yourself centered, do it!
If you're able, consider taking a mental health day when you need it to focus on giving yourself a break. Life is hard, and everybody is trying to overcome some sort of obstacle. Remember to lead with kindness when thinking about others and what they might be going through. 
Talk to a Professional
The best thing a person can do is involve a professional to determine your specific needs. Reaching out for the first time can be scary, but professionals are trained and ready to help! Professional help ranges from counseling to a possible medical diagnosis that could help with mental health understanding and management in the future. 
Give to Causes Supporting Mental Health
There are many people who unfortunately cannot afford mental health services. Consider giving to an organization that helps provide these critical services to those who cannot afford them. Or, consider volunteering your time at one of these organizations to help make calls to donors or provide whatever help they may need! This can be a boost for your mental health, knowing that you're helping others with their mental health.
Exercise
It feels like a catch-22. When your mental health is down, you don't feel like exercising. However, when you exercise, it can help improve your mental state. Start small. If you feel like working out for 30 minutes feels daunting, start with five minutes. Go for a walk—not a run. Stand up from wherever you are and move your body. Whatever small exercise you can do will help boost feel-good endorphins.
Check In With Loved Ones
This has benefits for both you and your loved ones! Talking to somebody that you care about will help boost your mood. Be honest about how you're feeling and what you're going through. This can also help you check in on the mental health of your loved ones. Calling to see how somebody is doing will help both you and the recipient feel the love! 
It's important to check in with yourself and prioritize your mental health. Everybody is going through struggles, no matter how big or small. Lead your conversations with kindness, take the time you need, and remember that in order to give your best to the world, it's important to prioritize how you're feeling.